CB Split - Clickbank > Products
You can find Products under the main menu option "Clickbank".
Products are used by CB Split to make revenue calculations for the Dashboard and in Split Test results.
Products may also be used for the creation of dynamic download pages. ( showing a customer the download links for the products they purchased ) Currently ClickBank does not provide your product images via the API, they would need to be added manually.
In order to load your products via the ClickBank API you need to provide the CB Split application with API access, ( create an API "Clerk" and "Developer" Key in the ClickBank admin under "Account Settings" ),on this page in your admin:
For more instructions see adminoptions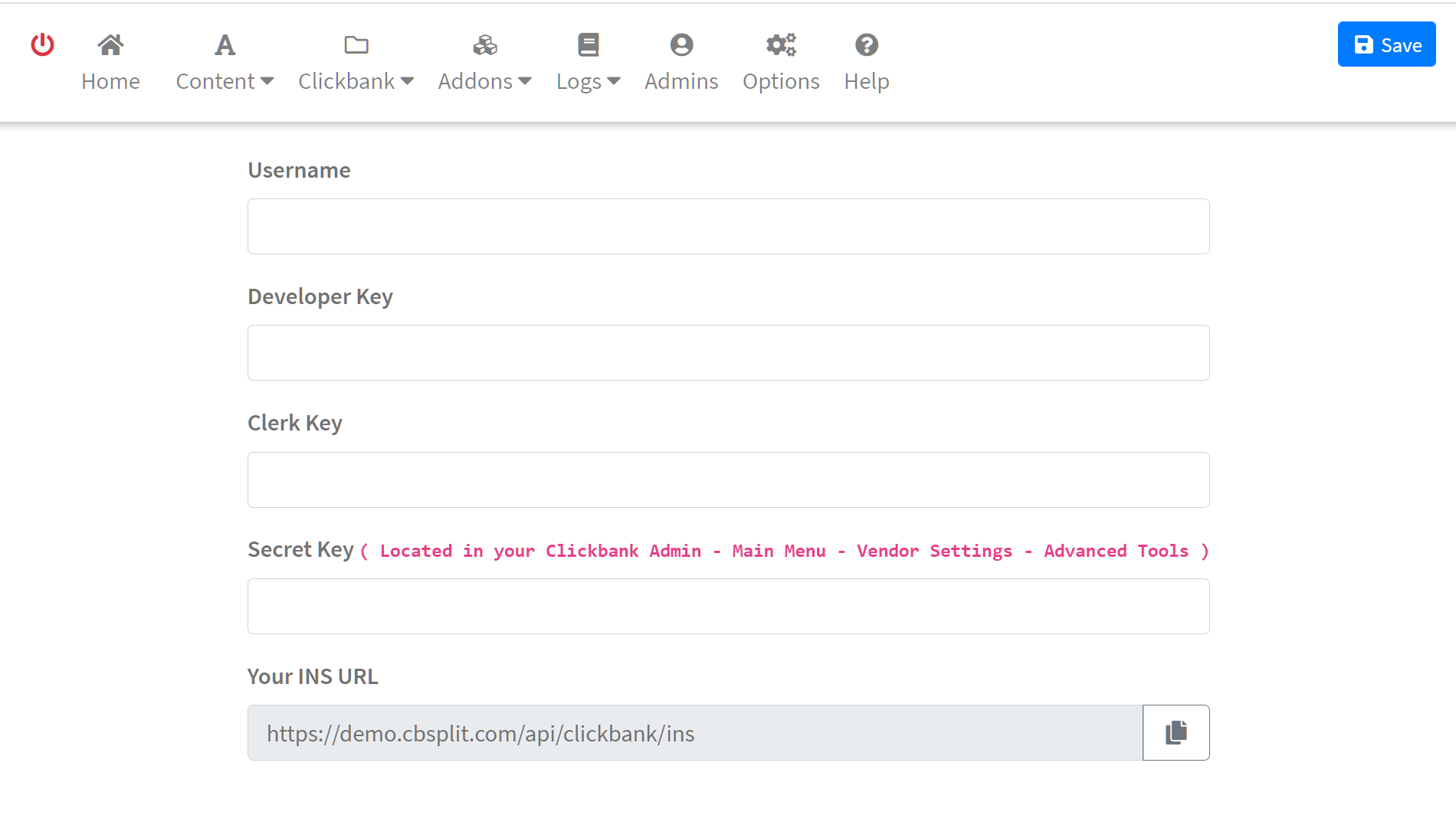 Once you have set your API credentials, you can go to the products page and download your products using the download ICON in the top right hand corner of the page.