CBSplit Admins
The default SuperAdmin account username is admin. I suggest the owner/principal reserve this account for his/her own use. In the rare case where you want to have 2 or more SuperAdmin users let me know and I will help you.
Additional users are added using the + Icon in the top right and once created can have their permissions restricted.
Keeping all of your site users logging in with their own accounts will help you securely manage your site and keep unauthorized changes prevented and easily tracked/logged with our extensive admin logging.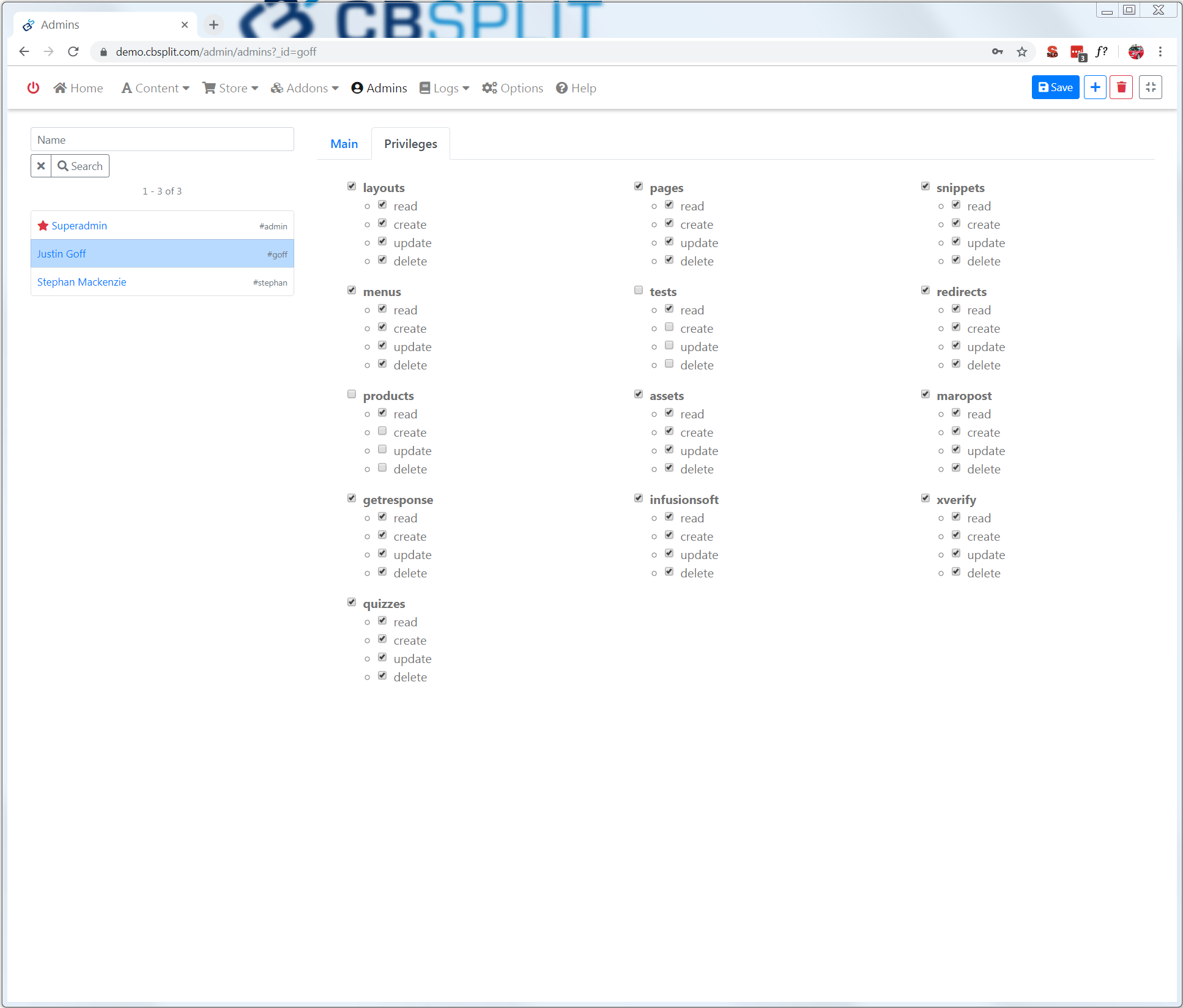 You can also subscribe to get email notifications for admin actions. In the admin top menu under Logs, click "Notifications" in the drop down menu.