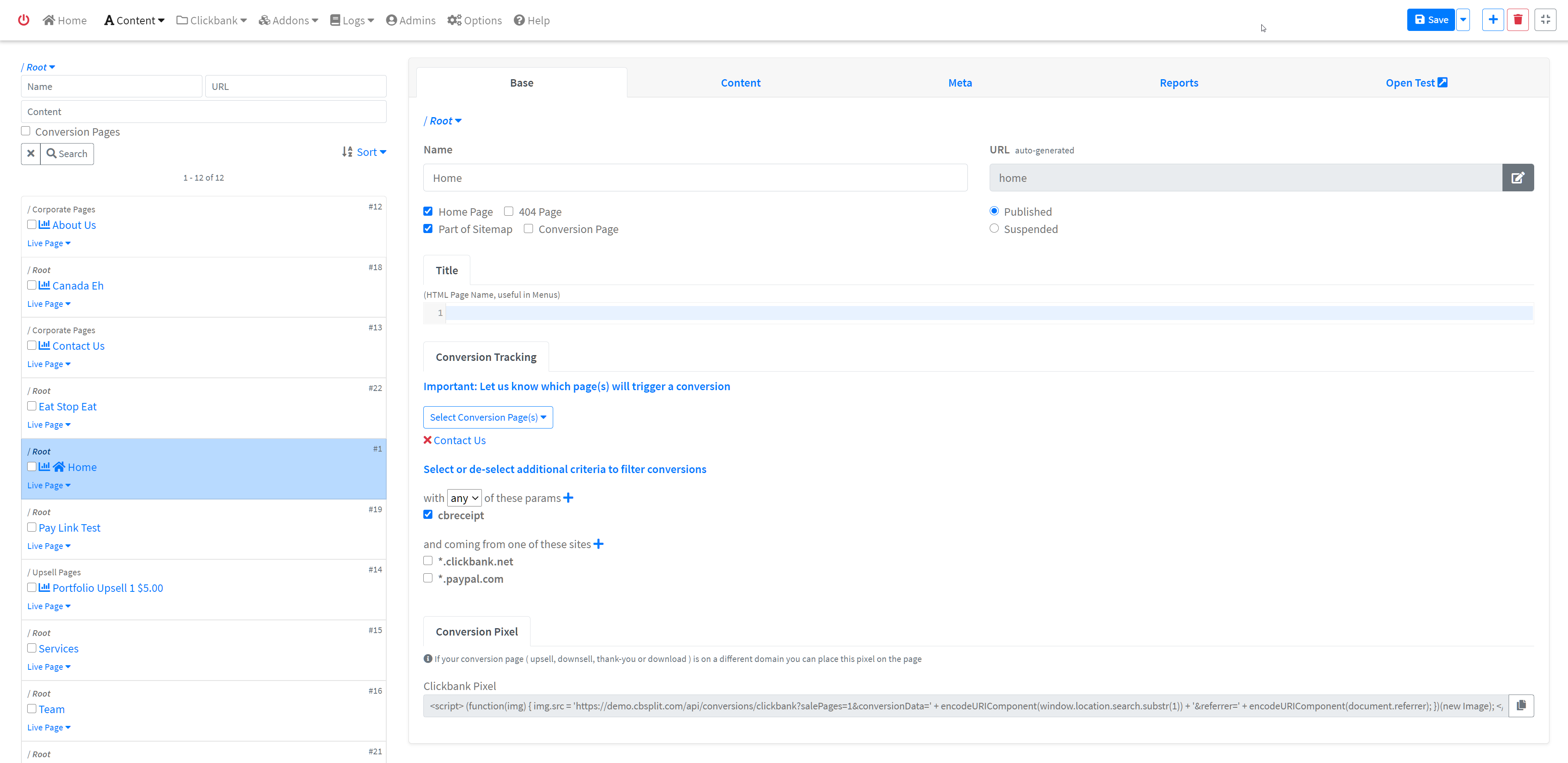 The pages module is where you create you sites content. Listed below in the order that they typically appear are the fields you will be asked to fill in or consider.
Name: This is the pages name for use only inside the CMS admin, and is how you will locate the page in the list of pages on the left side of this module.
URL: This field is normally auto-generated using the page name but can be edited to suit your needs.
Content Area: Using the typical WYSIWYG editor along with options for source viewing, this is where you type in or paste in ( ideally not from MS Word ) your article content.
Meta Title: Input your page meta title here, used in browsers tab view to identify your page and for SEO purposes.
Meta Keywords: Input your page keywords here, used for SEO purposes.
Meta Description: Input your page meta description here, used by search engines like google to provide a short description about your page in the search engine results.
Meta Image: Assign a meta image for this article to be used by search engines or social sites.
Meta Robots: Select your Robots schema for your page, allowing or disallowing search engine bots from indexing or following your page. For additional information check this resource https://yoast.com/robots-meta-tags/
A/B Testing: This is where you enable traffic splitting to your A and B versions of your page, and you can explicitly set the landing page ( post back URL from ClickBank ) that would be used to measure a successful sale.
Order Confirmation Keys: TBA
Page Status: Active(Published) or Disabled(Suspended)
Home Page: Set this page as your home page.
Has Tracking Pixels: Enables the Tracking Pixels Module/Engine on this page.
Part of Sitemap: Includes this page in the sitemap.